Our Firm at a Glance
Tsibanoulis & Partners (T&P) is one of the leading full-service commercial law firms in Greece. It has a strong offering in core corporate practices fielding one of the most experienced teams in the country that acts both on high-end domestic and cross border transactions, and on matters that touch multiple jurisdictions. The Firm's powerful practices are built on the solid foundations of leading attorneys who combine significant experience with legal academic rigor and business expertise.
The Firm was founded in 1996 by Dr. Dimitris Tsibanoulis under the name Tsibanoulis and Associates and later, in 2002, the Firm evolved into a Law Firm partnership and was renamed to Tsibanoulis & Partners Law Firm. Today, with six partners and over 25 associates and of counsel, we have built the expertise, the skills, and the attributes to tackle a wide array of legal and business challenges and fully dedicate ourselves and our competencies to the benefit of our clients.
Driven by the needs and business objectives of our clients we combine core practices and specialist expertise within one integrated team, and we rely on versatile team assembly mechanisms to field fewer people for each matter supported by in-house specialist advice.
Embedded in our transactional and litigation practices are teams of lawyers specializing in banking & finance, capital markets, corporate and M&A, commercial law, regulatory and compliance, intellectual property, real estate and property law, competition and antitrust, privacy and data protection, tax law, employment law, public procurement & administrative law, medical law, insurance law. Together, we handle each matter quickly, expertly, and with commercial acumen helping our clients move their business forward.
The breadth of our client base extends across borders and industries, from multinational companies to emerging start-ups. Leading teams of distinguished lawyers, we provide unexpected solutions to complex matters and fill in mandates from leading Greek and international clients including banks, asset management companies, financial services companies, credit rating agencies, insurance companies, listed and private companies, and state-owned entities in strategic sectors of the economy.
Drawing on our experience across several industries and segments of the economy including banking, capital markets, financial investments, blockchain, energy, technology, health, pharmaceuticals, , commerce and e-commerce, retail, luxury goods, tourism, real estate, shipping, aviation and many others, we navigate the opportunities and risks at Greek and European level to help our clients realise their strategic goals.
Across Borders
We are uniquely placed to advise multinational companies, banks, and other businesses with their investments into Greece, as well as to support Greek businesses with their domestic and international strategic goals.
Our approach to delivering across borders is shaped by our network of international relationships. Throughout the years we have developed strong working relationships with independent law firms in several countries.
We are the only Greek law firm that is a member of MERITAS, the world's premier legal network of leading independent law firms operating in 100 countries across the world.
Key to our work across borders is our deep knowledge of complex areas of the law, with leading members of our team acting as a hub of expertise in regulatory and compliance work across national, international and transnational legal structures.
We have been chosen by Governments and top European Institutions to advice on capital market issues and we have impressive experience in navigating the complexities of financial regulatory structures in and out of Greece.
Tsibanoulis law firm exceeded all expectations. Our client (Lois Builders Ltd) was totally satisfied with the approach, the cost, and the outcome. They have thanked us for the referral and for the cooperation that we had with Tsibanoulis law firm on the case. This is one of the occasions when the value of a strong network with a positive outward referral can benefit the outbound referrer as well as the inbound.

by Ioannides Demetriou LLC (Nicosia)
Our Values
We take great pride in our culture and the way it has shaped who we are as a firm and how we operate and interact with our stakeholders and the community at large. Throughout the years our foundational values have served as a compass for our people, their importance amplified as a vital part of our identity, our culture, and our future:
Excellence
We fully engage with the most important challenges and opportunities facing our clients. We handle each matter to global norms providing impactful solutions.
Knowledge
Knowledge is vital to excellence. We combine academic and work-based learning experiences in acquiring the full breadth and depth of legal knowledge, and we enrich our insights by keeping pace with the evolution of significant areas of law.
Teamwork
Smooth collaboration is an important factor of our integrated expertise. We work as a collective of individuals with a readiness to share resources and knowledge.
Ethos
We act with integrity, accountability, responsibility, and humanity.
Our values define who we are as a firm. We are confident that in these fast-changing and uncertain times, values will remain a vital compass for our people.
Diversity and Inclusion
We are committed to creating an inclusive culture in which everyone - regardless of background, identity, and circumstance - can reach their full potential; we are convinced that we do better as a team when our diversities are embraced. At Tsibanoulis & Partners, we are cultivating an environment of inclusion and belonging for people of all sexual orientations, gender identities and gender expressions. We take pride in the fact that our team comes from diverse socioeconomic, cultural, and ethnic backgrounds, the majority belongs to a young age bracket, and women are equally represented in the team.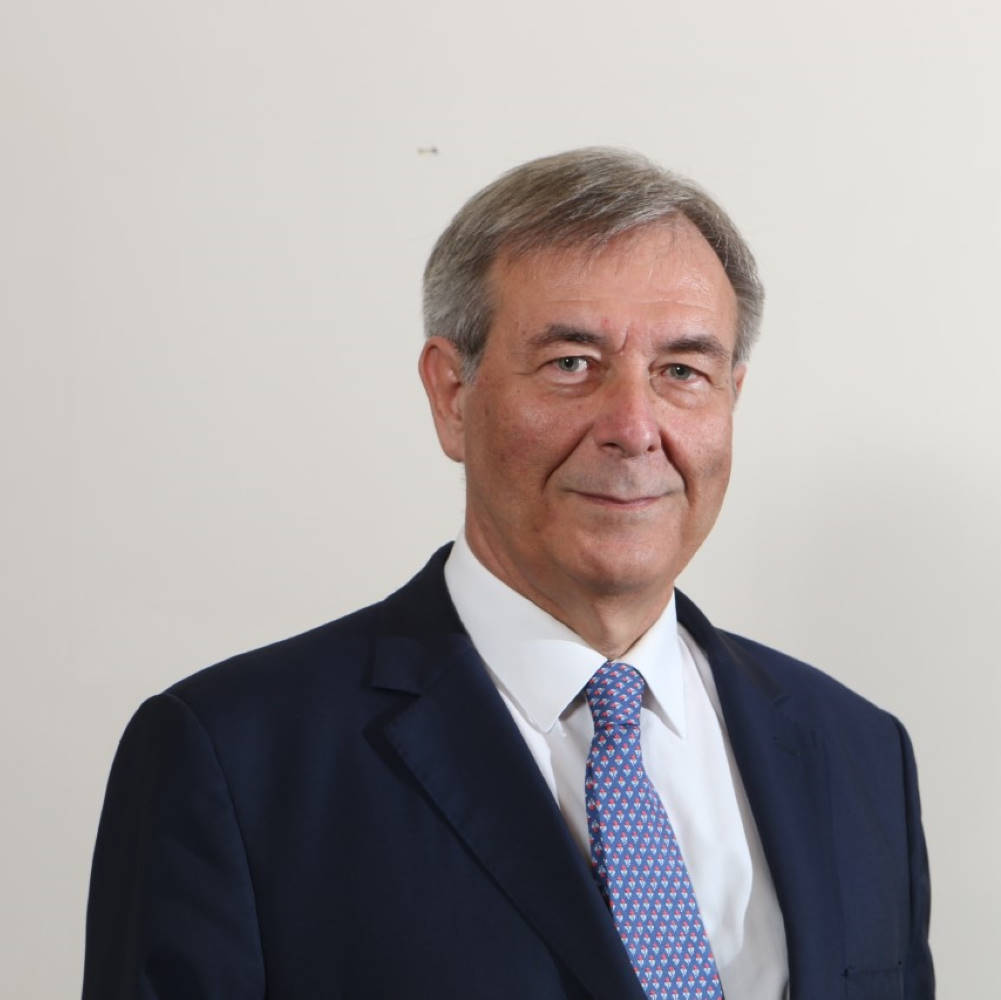 The Founder
Dr. Dimitris Tsibanoulis is the firm's Senior and Managing Partner overseeing its clients, practices, and growth strategies. He works closely with the firm's largest clients, both in his personal practice role and as the leader of the firm.
In 1996 he founded Tsibanoulis & Associates. A few years later, in 2002, he oversaw the firm's transformation, through M&A integration, establishing the Tsibanoulis & Partners Law Firm under his leadership.
In the two decades since, Dimitris has designed and guided the transition of Tsibanoulis & Partners from a traditional law office into a modern firm with talented lawyers, a full-service offering, global relationships, and an impressive local and international clientele.
Dimitris is a senior legal expert in banking and finance, capital markets, and regulatory and compliance law. He contributes to the evolution of particular legal and regulatory systems through being an active member of the European Financial Markets Lawyers Group (EFMLG), which is hosted by the European Central Bank (ECB) and purposed to facilitate the integration of Europe's financial markets through fostering the harmonization of their laws and market practices.
Dimitris is a trusted advisor to leading banks and asset management companies, credit institutions, ranking agencies and national and multinational corporations. He has advised national governments and their supervisory authorities, notably the Republics of Cyprus and Albania drafting their financial (securities) and capital markets regulatory structures, which were passed into law.
As the world becomes increasingly regulated, full-fledged knowledge and understanding of the corporate and financial regulatory complexities sits in the heart of an important truth: transactional lawyers should be foreseers of future risks advising their clients how to structure the transaction to minimize risk and avoid to the degree possible adverse consequences.

Dimitris Tsibanoulis, Managing Partner T&P
The Team
There is always going to be room for the traditional law office. In the contemporary period, however, the paradigm has changed. The modern law firm calls for multi-specialized experts with a readiness to build on their core expertise and the ability to work as members of high performing teams. At T&P, we fit this description.
We believe in the power of teams to secure the best outcome for our clients and we bring together groups of people with the right mix of expertise, experience and knowledge of sector and client organization,
The T&P team is a collective of talented, like minded and high-achieving professionals. Across practices, the common thread is a desire to grow by turning challenges into opportunities.