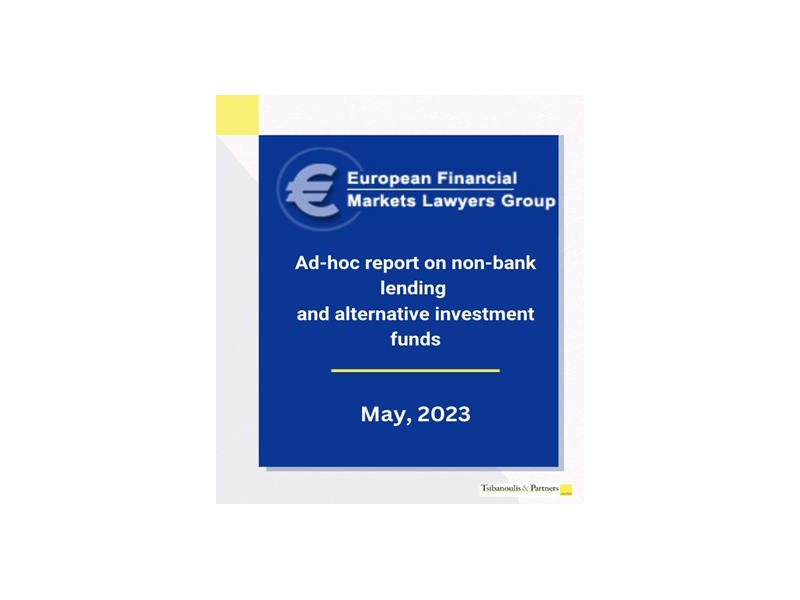 Ad-hoc Report on non-bank lending and alternative investment Funds
The EFMLG (European Financial Markets Lawyers Group) subgroup on non-bank lending recently submitted an Ad-hoc Report on non-bank lending and alternative investment funds to the European Commission and the EBA. This report comes on the heels of the EBA's findings and advice on digital finance released in April 2022 and represents a significant step forward in addressing the challenges facing non-bank lending and alternative investment funds in the EU.
The report highlights the role of the digitalization of services as a catalyst for financial innovation, which has led to the development of non-bank lending. However, it also outlines the lack of harmonization across the EU, and the high degree of variation of non-bank lending practices across Member States.
To address this, the EFMLG subgroup suggests that EU legislation should establish minimum common requirements for non-bank lending. Specifically, the subgroup members propose amending the AIFMS Directive to define and confine loan origination to AIFs managed by regulated entities and the ELTIFs Regulation to address eligible assets and investments, portfolio composition and diversification requirements, borrowing of cash, and other fund rules.
Our Senior and Managing Partner Dr. Dimitris Tsibanoulis (T&P) chaired the subgroup which prepared the relevant Ad-hoc Report. The subgroup included the following members: Inigo Arruga Oleaga (ECB, Legal Services) – Secretary of the subgroup, Pedro Ferreira Malaquias (Abreuadvogados, Portugal), Francesca Passamonti (Intesa San Paolo, Italy), Maria Munoz (CECA Bank, Spain), György Varhelyi (ECB, Legal Services), Michail Plataniots (T&P).