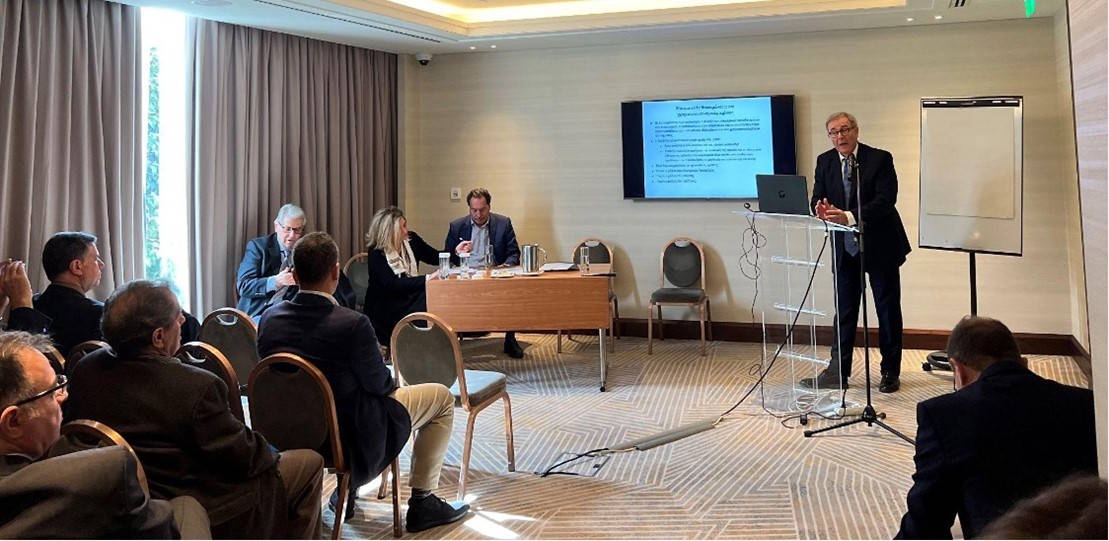 AEDBF Conference: "Interest rate fluctuations, the banking crises and the institutional framework to address them: Lehman Brothers, SVB and Credit Suisse"
Dr. Dimitris Tsibanoulis, Tsibanoulis & Partners Law Firm Managing Partner and AEDBF Greece Chairman, made the introductory speech and chaired the AEDBF conference session held last month as part of the Athens MoneyShow 2023. In the aftermath of SVB collapse, the post-Covid in-person conference reviewed banking crises, institutional frameworks, and interest rates.

Lead speakers included Ilias Karakitsos, former Professor at Imperial College London and Associate Member at the Cambridge Centre for Economic and Public Policy; DESPINA DOXAKI, Director of Legal Services at the Hellenic Financial Stability Fund (HFSF); Dr. Kostas Botopoulos, former Chairman of the Hellenic Capital Market Commission (HCMC) and Member of the Board of Directors of the Hellenic Deposit and Investment Guarantee Fund (TEKE).